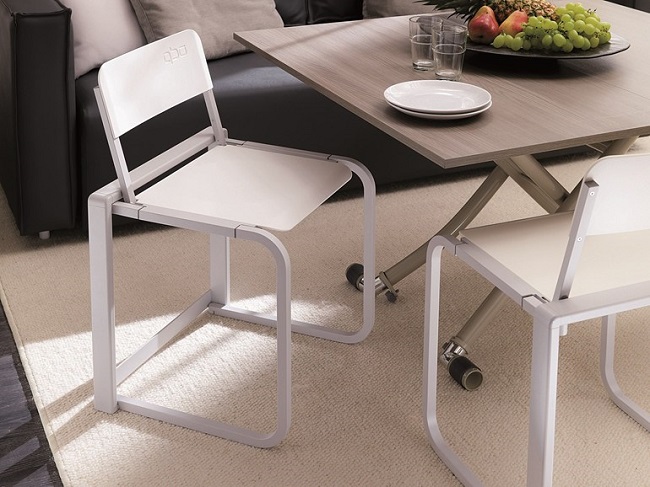 Tak Ozzio is an unique chair, is the first super folding and innovative chair, designed to occupy the smallest possible space.
The chair Tak is thinked for be placed in her practical metal trolley: carrello tak.
It has a metal structure while the backrest, adjustable in height, and the seat are in polycarbonate, available in different finishes.
Ozzio Tak has a logical and rational design, perfect for a office flat.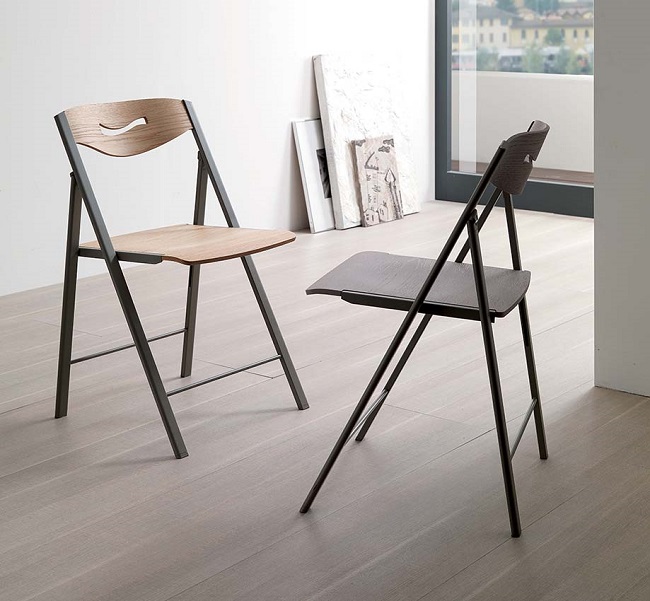 The Italian made Ripiego Folding Dining Chair from Ozzio is a comfortable & extremely practical dining chair.
Made from either hard-wearing vitrex or beautifully smooth wild oak, with the seat back having a cut-out detail which makes a useful handle.
For the vitrex chair you can choose from 2 transparent shades, either neutral (clear) or smoked, frosted tortora, or white or black opaque. There are 5 wild oak finishes:- white open pore, natural, ash grey, moro or tobacco.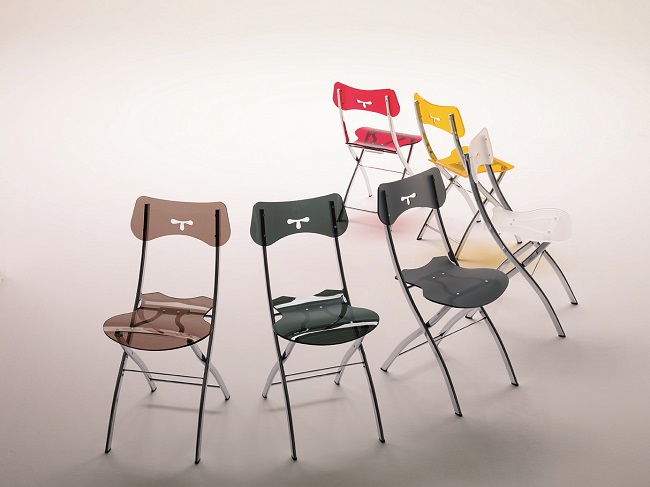 A clever folding dining chair with a strong metal frame and plastic seat/backrest. Metal frame available in chromed or matt finishes. Available in transparent and opaque colours, or in ice – a cracked glass effect, see Vitrex colours link below for colour details. A version with a wooden seat is also available, see related products below.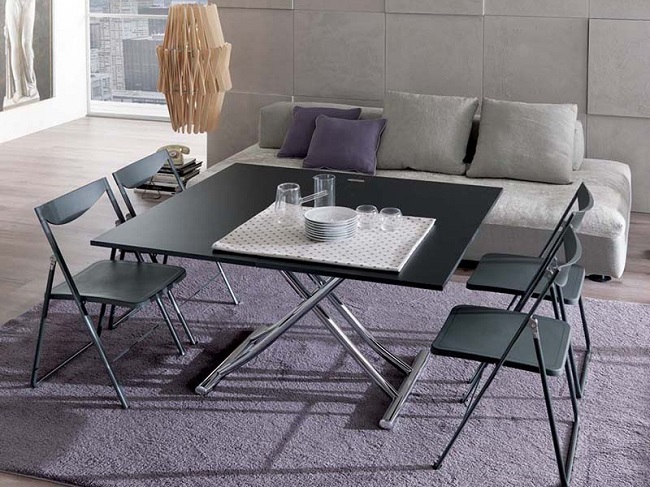 The Italian made Nobys Folding Dining Chair from Ozzio is a comfortable & extremely practical dining chair.
With a moulded seat and back made from hard-wearing polypropylene in a variety of colours this is also one of our best value chairs.
The strong folding steel frame is available in either a high gloss white or mastice finish, or matt lacquered in graphite, or chromed.
This versatile chair goes well with any of Ozzio's dining tables, as well as their many transformable coffee and console tables.